Summary of Google Cloud Next 2018
Google recently had a Google Cloud conference where they feature all the exciting new technologies that are made available in Google Cloud. There are numerous product announcements that were mentioned in the various keynotes as well as the breakout sessions; so in an attempt to understand what's exactly is happening in terms of major product releases, I did a textual overview of the videos with links to additional resources. This is to highlight some of the brand new google products and how they can be used to serve new business needs and capabilities.
For the full list of videos of all the recorded sessions, refer to the link here:
https://www.youtube.com/playlist?list=PLBgogxgQVM9v0xG0QTFQ5PTbNrj8uGSS-
Day 1 Keynote
Day 2 Keynote
Day 3 Keynote
Accelerating Your Kubernetes Development with Kubernetes Applications
Example of a kubernetes application highlighted in the Google Cloud Console. Look on the portion on the right on how the application section is highlighted to give more context about the application.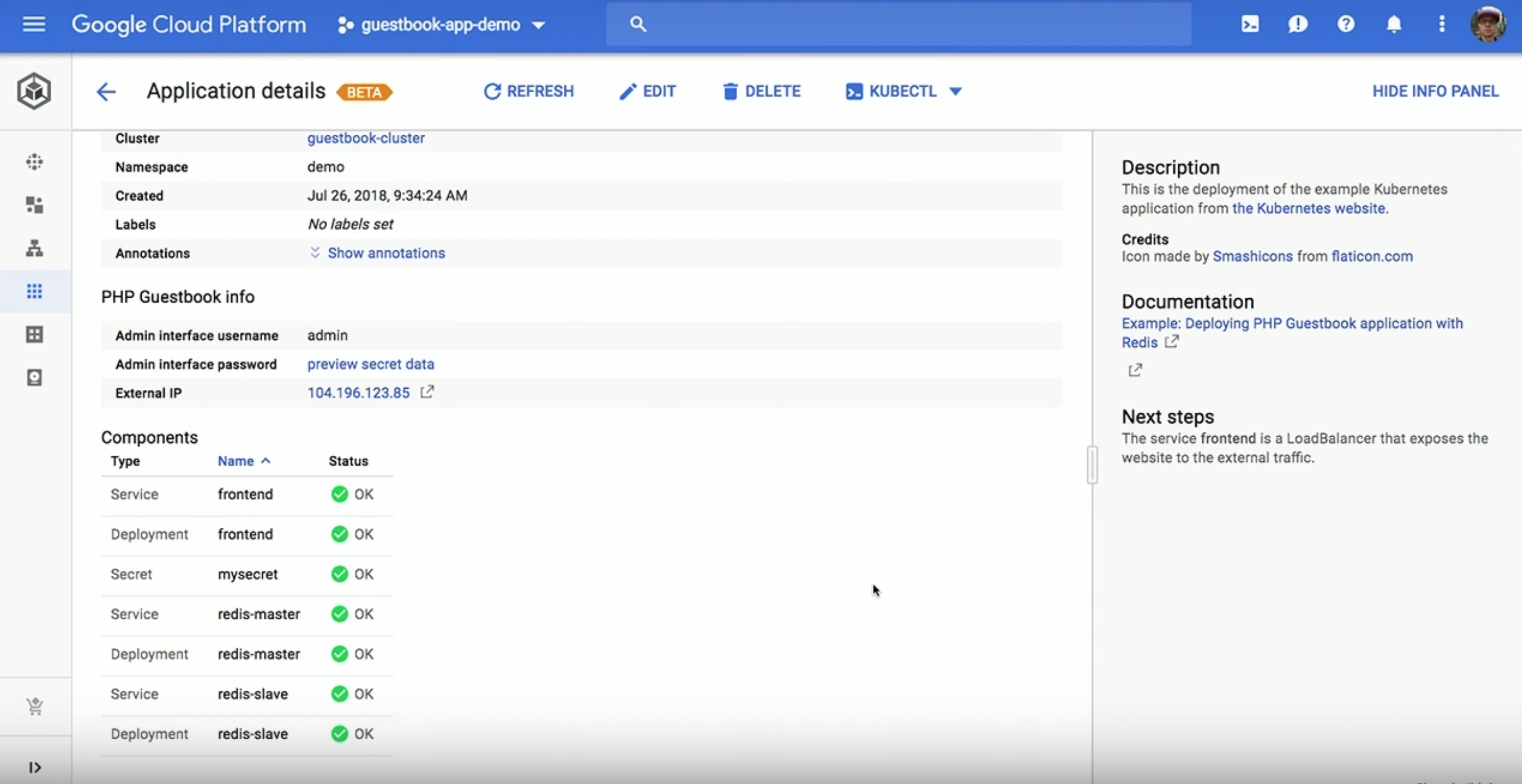 Cloud Functions Overview: Get Started Building Serverless Applications
CI/CD for Hybrid and Multi-Cloud Customers
Take Control of your Multi-cluster, Multi-Tenant Kubernetes Workloads
What's Next for G Suite: Our Areas of Investment and Upcoming Releases